You are cordially invited to our annual North Carolina State University Summer Institute in English.

The Summer Institute in English, part of the English as a Second Language Program at North Carolina State University, is designed for students, business people, and professionals pursuing more advanced proficiency in English.

The Institute provides intensive, communicative instruction and practice in the use of American English. Besides intensive class work, the Institute provides regular, non-academic evening and weekend activities to help participants adjust to the area, provide opportunities to practice English skills, and engage in cross-cultural experiences.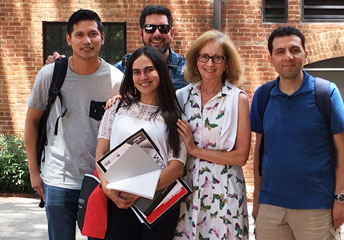 Register for 3-week course
Register for 5-week course