Keynotes
Dr. Melissa Merrick, CEO of Prevent Child Abuse America and lead author of the CDC's Vital Signs Report on ACES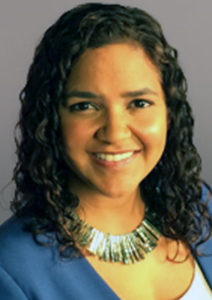 Dr. Merrick has over 18 years of clinical, research, and leadership experience related to the etiology, course, and prevention of child abuse and neglect. Currently a Senior Epidemiologist in the Division of Violence Prevention at the National Center for Injury Prevention and Control, Dr. Merrick provides scientific and subject matter expertise, leadership, technical assistance, and strategic direction to internal and external partners and develops strategies, programs, and tools to prevent violence and injury. For the past 7 years, Dr. Merrick has served as the lead scientist for the Adverse Childhood Experiences (ACE) Study at the CDC and is a CDC Subject Matter Expert for ACEs and Child Abuse & Neglect. Dr. Merrick leverages her clinical and research experiences to effectively communicate and disseminate the critical public health importance of preventing early adversity to key stakeholders, congressional audiences and policymakers, and community members and professionals with diverse priorities, backgrounds, and knowledge.
Dr. Merrick graduated magna cum laude with her BA in Psychology from the University of Pennsylvania. She then completed a 2-year National Institutes of Health (NIH) Intramural Training Award Fellowship at the National Institute of Child Health and Human Development (NICHD) in the Section on Social and Emotional Development. Dr. Merrick received a MS and PhD in Clinical Psychology from the San Diego State University/University of California, San Diego Joint Doctoral Program in Clinical Psychology, where she served as a Program Coordinator for the San Diego site of the Longitudinal Studies on Child Abuse and Neglect (LONGSCAN) Consortium. Prior to joining the CDC, Dr. Merrick was an NIH-funded Postdoctoral Fellow at the University of Miami Child Protection Team (CPT) involved in a multi-site program of research that examined child maltreatment risk and protective factors in families evaluated by CPTs across the state of Florida.
Leslie Crutchfield, Author & Executive Director, Georgetown Business for Impact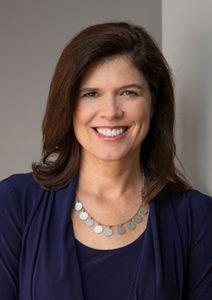 Leslie is an author, educator, social change expert and Executive Director of Business for Impact at Georgetown University's McDonough School of Business. Business for Impact's core value is that companies can be a powerful force for good in the world, and the center delivers world-class education, student experience, and cross-sector collaborations for people, planet and profit. Leslie's latest book is How Change Happens: Why Some Movements Succeed While Others Don't, noted in The New York Review of Books as a blueprint for groups inspired to take action on today's major causes. Leslie also co-authored the bestselling Forces for Good: The Six Practices of High-Impact Nonprofits – recognized by The Economist on its Best Books of the Year list – and Do More than Give. She teaches corporate social responsibility in Georgetown's MBA program and nonprofit leadership on LinkedIn Learning. Leslie previously was managing director at Ashoka, the global venture fund for social entrepreneurs, and cofounded a national nonprofit social enterprise in her 20s. Leslie has contributed to Fortune, Forbes, The Chronicle of Philanthropy, and Stanford Social Innovation Review, and has appeared on programs such as ABC, FOX, NPR and PBS. She has volunteered on SEED Foundation and Kiva's boards and with Crossroads Africa. She holds an MBA and a BA from Harvard, and resides in the Washington, D.C. region.