Lunch Plenary
Partnering to Build Resilient Communities Across NC
Kody H. Kinsley, Deputy Secretary for Behavioral Health & Intellectual and Developmental Disabilities, NC DHHS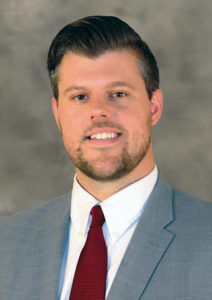 Kody Kinsley serves as the Deputy Secretary for Behavioral Health & Intellectual and Developmental Disabilities at DHHS where he works to achieve a future where all North Carolinians have access to high-quality and integrated behavioral health services and intellectual or developmental disability supports so that they can thrive in their communities.
His work focuses on re-designing the public insurance system, combatting the opioid epidemic, and improving operations of state organizations and the broader delivery system. His policy efforts have focused on supporting trauma-informed and resilient communities and schools, diverting and treating justice-involved populations, and increasing community levels of access to care.
Deputy Secretary Kinsley manages two Divisions that together set behavioral health policy and oversee outpatient services delivered through seven publicly-funded managed care organizations as well as inpatient services at fourteen facilities with over 11,000 staff serving 3,000 patients and residents.
Deputy Secretary Kinsley's past experience spans the public and private sectors, including positions at the White House, the U.S. Department of Health and Human Services, leading operations for a behavioral health care service provider in western North Carolina, and most recently serving as the presidentially appointed Assistant Secretary for Management for the United States Department of the Treasury.
He earned his bachelor's degree from Brevard College in Brevard, NC his Master of Public Policy from the University of California, at Berkeley, and is a native of Wilmington, NC.